Collarbone Length Bob wavy hair style
ブログ
Blog
Collarbone Length Bob wavy hair style
[HAIR STYLE] 投稿日時:2018/04/05(木) 12:10
Hello! I am a hair stylist Kenta at Hair Salon Tokyo MICHAELA at Reverside Point.
Today I am showing you a new hair style with before and after pics.
After Wavy hair style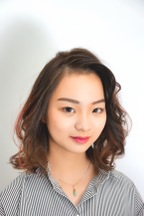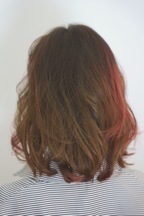 If you want to prefer sexy hair style, I recommend you to have wave hair style!
Wave from the bottom area makes you look sexy!
If wave starts from the upper area, a round face may be emphasized and a head looks bigger.
There are many people in Singapore who is thinking to have perm while your hair is growing. But I don't recommend it to you because the curl made with hair iron does not keep them long in a perfect shape.
I strongly recommend that you have a perm! Hair care is also important!
See you then!
Before
After Straight Hair
If you have any questions and concerns about hair, please feel free to ask me!!
About Japanese Hair Stylist
Kenta Nagatsuka
…..*…..*…..*…..*…..*…..*…..*…..* …..* …..*
We are looking for your visit at Hair Salon Tokyo MICHAELA!
About our services
Online booking is available 24/7
…..*…..*…..*…..*…..*…..*…..*…..* …..* …..*