TOKIO INKARAMI Hair Treatment
ブログ
Blog
TOKIO INKARAMI Hair Treatment
[SHOP] 投稿日時:2018/04/12(木) 12:00
"TOKIO INKARAMI Hair Treatment"
Hello! I am a hair stylist Kenta at Hair Salon Tokyo MICHAELA at Reverside Point.
I am going to write about "
TOKIO INKARAMI Hair Treatment
" is available at MICHAELA since 1st April!
Before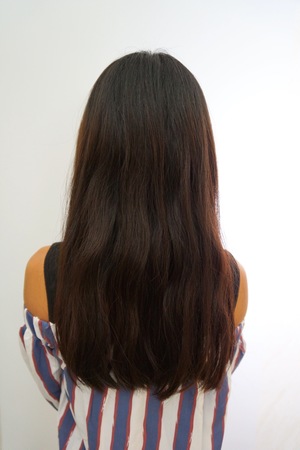 After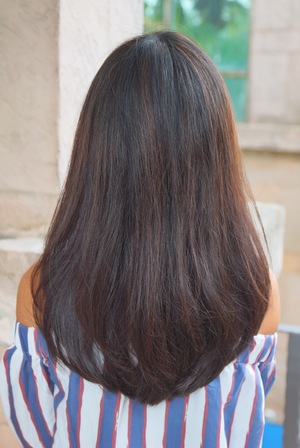 What is the difference between
TOKIO INKARAMI Hair Treatment
and other hair treatment?
"Fullerene"
This has been widely spread recently but it is a well-known Nobel prized ingredient.
What is amazing is that it has about 127 times the antioxidant effect of vitamin C.
It is no exaggeration to say that oxidant effect causes aging.
Ultraviolet radiation level in Singapore is the second largest in the world.
This is a structure of aging…
Exposed to UV rays = it gets Oxidation and damages
So, this hair treatment can be a great supporter to care your hair.
And this brand has a great selection of home care products
Shampoo, hair conditioner and leave-in hair treatment
18MEA which is an ingredient can keep this hair treatment effect last long.
We have treatment agents fit for regular, small, medium, hair quality and condition. And your hair stylists will choose the best one for your hair.
And we are confident that you will feel and be satisfied with your hair result much better than other hair treatment when you have straight perm with
TOKIO hair treatment
.
There is no doubt that it will become a strong ally because it is the composition called.
There is no reason to do!
Hope you will try and like it!!
If you have any questions and concerns about hair, please feel free to ask me!!
About Japanese Hair Stylist
Kenta Nagatsuka
…..*…..*…..*…..*…..*…..*…..*…..* …..* …..*
We are looking for your visit at Hair Salon Tokyo MICHAELA!
About our services
Online booking is available 24/7
…..*…..*…..*…..*…..*…..*…..*…..* …..* …..*