[STAFF] 投稿日時:2018/04/02(月) 12:00
Today I would like to share about Organic hair care products.
Organic hair products can help to revive your hair and scalp from years of harsh treatment caused by the use of traditional over the counter products. They gently infuse the hair follicles and skin cells with natural minerals, herbal extracts and natural oils. Using organic products will also help the environment by letting biodegradable substances go down the drain instead of harsh chemicals.
However, not all products that claim to be organic strictly adhere to its claims - you will most likely find that it contains minimal synthetic materials ( which may or may not adversely affect you ).
The following list of ingredients that are commonly found should be avoided as it dries out your scalp, irritates oil glands and corrodes hair follicles:
1) Sodium Lauryl Sulphates
2) Ammonuim Lauryl Sulphates
3) Derivatives of Lauryl Alcohol
4) Murthy Sulphates
5) Propylene Glycol ( Antifreeze )
6) Olefin Sulfonate ( Deodorized Kerosene )
Common Organic Ingredients to look out for:
a) Tea Tree - treats dandruff and scalp irritations
b) Beta Glucan - immune - enhancing properties, helps to soothe inflamed scalp cells
c) Aloe Vera And Cocount Oil - stimulates healthy hair growth and moisturizes scalp
d) Shea Butter - for enhanced shine and moisture for the hair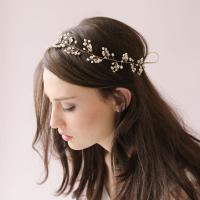 Best Regards, Ethan Pon