Salon Blog、Japanese Hair salon in Singapore <Hair Salon MICHAELA>
Post Date:2018/06/22(Fri) 10:40
Hello! I am a hair stylist
Kenta
at Hair Salon Tokyo MICHAELA at Reverside Point.
Today I am showing you a new hair style with before and after pics.
Long wave hair style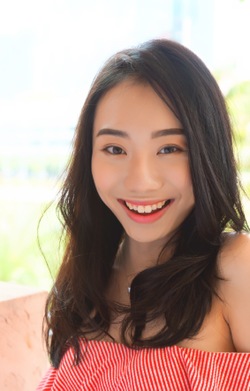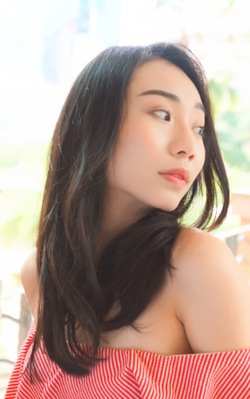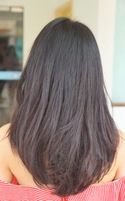 <Hair quality>
- Bold and hard
<Hair condition>
- Has damages from UV
- No hair coloring on her hair
- Has a straighten perm on the hair tip
<Face shape>
- Good shape but round
<Concern>
Damage on the hair tip
<Her wants>
Keep this hair length
<Hair style I suggest>
Haircut: Hair length to about the chest and round a tip of hair
Straight hair style
Wave hair style
After Cut and treatment
When making a straight hair style, first make it the same length on the chest line.
After doing so, cutting around the face slightly forward gradually shorter, the hair style when seen from the back becomes a round and so that give softness impression. Then put a gradation cut from the back and add layers to the top. By doing so, it will be cool beauty finish.
Hair treatment was our original Shiny Hair Treatment.
Her hair is finished moistly so that it can be suppressed because volume easily comes out.
It is simple straight hair which finishes neatly just by drying.
Haircut:
The same haircut was done to long straight hair style and added some layers to the forward area.
Curl:
Reversed curl and inwards curls created by a hair iron, 32mm. in such a humid place, Singapore, I recommend you use 32mm and create small curls even though you may think it is too small.
*If you are tired of taking care of your fluffy hair, I recommend you try perm, "Digital Perm".
Additionally, I strongly suggest that you have TOKIO TREATMENT at the same time when you have perm.
More about TOKIO Treatment
If you have any questions and concerns about hair, please feel free to ask me!!
About Japanese Hair Stylist
Kenta Nagatsuka
…..*…..*…..*…..*…..*…..*…..*…..* …..* …..*
We are looking for your visit at Hair Salon Tokyo MICHAELA!
About our
services
Online booking is available 24/7
…..*…..*…..*…..*…..*…..*…..*…..* …..* …..*