How to get a healthy scalp – advice from expert hairstylists.
ニュース
What's New
How to get a healthy scalp – advice from expert hairstylists.
2023/03/24
Why is it important to have a healthy scalp?
Beautiful hair is started with a healthy scalp.
A scalp is like the soil where your hair grows. Like a plant, if your hair has a good condition scalp, then it is in the right environment to thrive. On other hand, it can be very difficult for your hair to look and feel its best.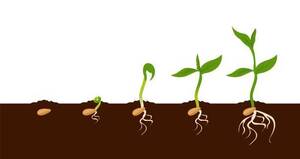 A poor scalp will affect hair's condition in long term resulting in weaker hair that is more prone to damage or even fall out.
A clean scalp promotes good cell turnover, and from that promotes healthy hair and optimal hair growth.
Now we all be sure about the importance of a healthy scalp, which will directly lead to strong and beautiful hair.
How do I know if my scalp is healthy?
Have you ever looked at your scalp and wondered if it is healthy or not?
An unhealthy scalp comes in many shapes and forms, usually, there are a few red flags that you can see obviously dandruff, itchiness, or hair loss.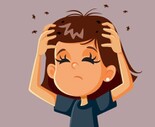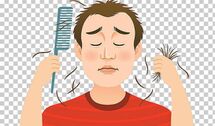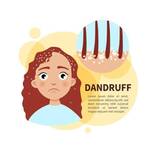 But it is not always easy to determine exactly how healthy the scalp is. Especially in Singapore where the climate is hot and humid, your scalp can easily become oily and give an unfresh feeling. Even if those are not major issues, it is also time to look for solutions.
What do we recommend?
If your scalp is getting through a tough time, one way you can do this is simply to change your haircare products.
For haircare products, it is important to choose shampoo and conditioner which are free of silicon.
The ingredients that are highly recommended are charcoal, silica, share ion, or raw keratin. Those ingredients are effective in removing toxins, repairing damage, providing moisturizer, then strengthening and thickening the hair.
Luckily, now we can find all those ingredients in just one shampoo "BLACK SHAMPOO MIHATSU".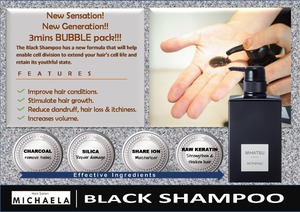 In Singapore, Black Shampoo just get its first launch at MICHAELA in November 2022.
Black Shampoo MICHAELA:

Besides changing haircare products, you also can look for some scalp treatments at the hair salon. This way might take you more time and effort to spend, but it is worth getting back a healthy balance scalp and beautiful hair while you can enjoy relaxing massaging time.
There are many types of scalp treatment available in hair salons, from just instant carbonated soda spas to premium head spa treatments.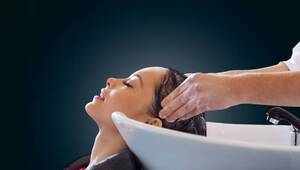 While the soda spa gives your scalp a quick refresh from Singapore's humid weather on a busy day, premium head spa treatment offers a highly relaxing effect through professional treatment that matches the level of damage, along with meticulous scalp massage.
Anti-aging scalp pack is the newest scalp care service that was created to provide a platinum experience of Japan's unique spa. The massage skill has been improved by combining both point massage and muscle massage. This combination will not only be good for your scalp but also help to lift up the muscle of the face, for the full shine of your appearance.
Anti-Aging Scalp Pack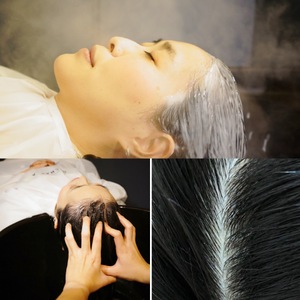 Not sure which specific scalp treatment is the best for you? No worry, our stylists are here to give you advice, after carefully checking on your hair and scalp condition.
Don't hesitate to contact us on WhatsApp: 81393274.
24 Hours Online Booking