ブログ
Blog
投稿日時:2023年04月29日 17:45
テーマ:ブログテーマ


Anyone can face trouble with their hair at any time in life. It might be hair loss or thinning, dandruff, or hair dull. There are many reasons for those situations. The main factors that we can list are age, genetics, hormonal imbalances, and diet.
While some factors are out of our control like genes or aging, we definitely still can do something with our nutrition diet to help improve hair conditions. Here are some advice from our experts.

1.
Protein.
Hair is primarily made of a protein called keratin. To maintain strong and healthy hair, ensure you have enough protein in your daily nutrition plan.
Meat (like chicken, turkey, beef, …) is rich in nutrition that might aid hair growth. Red meat even contains a type of iron that helps the red blood cells deliver oxygen to all cells in the body, including hair follicles.
However, there is one thing to keep in mind overconsumption of red meat might lead to other risks to health.


2.
Omega-3
Fatty fish like salmon, sardines, and mackerel, … are excellent sources of Omega-3. Omega-3 fatty acids provide oil that keeps hair and scalp hydrated. Unfortunately, our body can't produce omega-3 by itself, therefore it is important to obtain it through our diet.
3.
Vitamin A, E & C.
While vitamin A is needed for our body to produce sebum – an oily substance that provides natural for a healthy scalp, vitamin E provides protection for hair and skin from damage from sunlight. Vitamin C is an antioxidant and aids the absorption of iron.
Vitamins A, E & C can be easily found in sweet potatoes, sweet peppers, oranges, spinach, bean, avocado, and berries, … It is great that we don't need to pay so much to get the right food for healthy hair.

4.
Biotin
Biotin and protein are nutrients that are essential for hair growth. Research has shown that a lack of biotin can cause brittle hair and may lead to hair loss. You can find this important nutrient in egg yolk, whole grains, liver and soy flour.
Like the skin, hair and scalp condition can reflect our inside health. Let eat a correct balance of nutrients that are good for hair, including protein, omega-3, vitamins and minerals. Once hair is supplied with all that it needs, it will become shiny, strong and lustrous.
A healthy hair is a beauty hair. And a healthy lifestyle is best for not only our hair, our body but our mind also.
投稿日時:2023年04月20日 19:16
テーマ:ブログテーマ
A hairdryer is an appliance that was invented by a France stylist back in 1890. This small hand-held device gives us huge convenience as it helps to shorten the process of drying hair. Nowadays, it has become popular and necessary in our daily routine, especially for busy people.
As hair stylists, we work with hair dryers every day. Unfortunately, we have encountered that there are many misunderstandings about hair dryers. In this article, we will explain the fact about hair dryers.
The most common question about hair dryers we have received from our customers is: "Do hair dryers damage my hair?"
The short answer is "No".
The fact is that if you just leave your wet hair to be naturally dried by itself, the inside of the hair inflates when saturated with water for long time periods
.
Therefore, the natural drying process
will make the hair become prone to be breakable and harmful to your scalp. It even rises the risk of sickness to you, especially for those who sleep with wet hair.
There are many benefits of using a hair dryer that we could list below:
It is a time saver.

It makes your hair become shiny and smooth.

It helps to pump up hair volume.

It is a great tool for styling your hair, especially to curly hair without the need of going hair salon.



Therefore, as hair stylists, we always strongly recommend our customers to use the hair dryer. In that way, they would be able to maintain good hair condition and self-styling their hair look at their own comfortable home.
However, there are a few things you need to keep in mind before and while using a hair dryer.

1.
Before drying, you need to make sure that your hair is moisturized by applying hair products like hair oil
.
Here are some hair oils that are most popular and preferred by MICHAELA's stylists: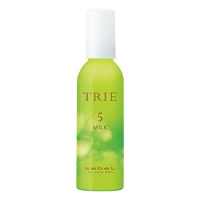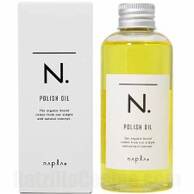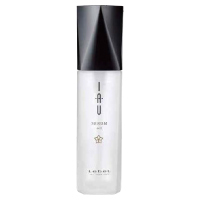 For more information about homecare products, please visit: homecare


2. Choose the right hair dryer for your hair type.
If your hair is damaged, it's fragile. Therefore, you need a hair dryer that has a great heat control setting. It is because applying too much heat to damaged hair would worsen the problem.
If you have curly hair, you should use a diffuser that is usually included with most hair dryers nowadays. It will help to distribute airflow more evenly.
If you have thick/ coarse hair, we recommend you use a higher-wattage hairdryer to dry it faster. Thick or coarse hair is usually stronger and can withstand more heat while drying.
For thin/ fine hair, it is great to use a concentrator nozzle. Because it adds volume to your hair.

3.
Drying steps.
Firstly, use a tower to dry the excess water from the hair.
Apply hair oil or hair milk. This is important as it will keep your hair moisturized and easier to shape hair into style.
Start dry from the hair root, then to the middle to the end of the hair. This sequent will help to create the volume.
Make the movement as much as possible while drying to avoid overheating to hair and scalp.

MICHAELA is Japanese Hair Salon bases in Singapore, represented by top Japanese hair stylists. We are specialized in haircut, perm, color, treatment and spa.

For any questions or inquiry, please feel free to contatc us at What'sApp: 8139 3274 or visit our website: https://michaela.sg/en/
投稿日時:2023年04月12日 17:24
テーマ:ブログテーマ
1.

成分



オーガニックカラーとは、カラー剤にオーガニック成分が入っているもの全般を指します。
ローズマリーやオレンジを含む場合もあります。
通常のカラーは化学物質が含まれています。

2. 作用のメカニズム
オーガニックカラー
:
この
カラー剤は毛幹の外層を覆います。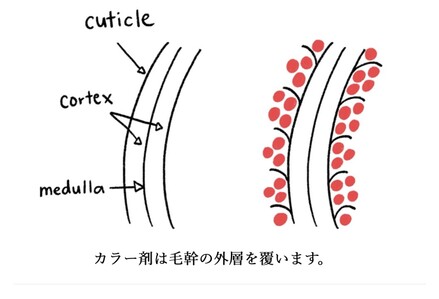 通常のカラー
:
アンモニアはキューティクルを開き、カラー剤を浸透させます。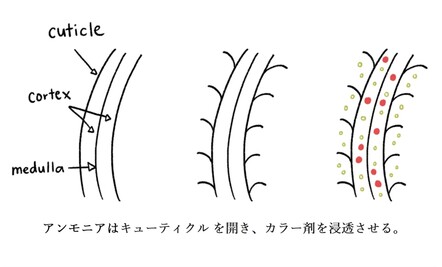 3.
オーガニックカラーのメリット・デメリット
オーガニックカラーのメリットは、普通のカラーに比べて頭皮への刺激が少ないことです。
さらに、オーガニックカラーのほとんどはノンシリコンなので髪に優しく、仕上がりはふんわりとキレイになりやすいです。
オーガニックカラーは明るい色は出にくいという欠点があります。
4. 

私たちのおすすめ
オーガニックカラーをおすすめする人
・頭皮が敏感でしみやすい人
・白髪をダメージレスに染めたい人
・オーガニックライフスタイルな人
通常のカラーをおすすめする人:
・カラーの色味を長くキープしたい人
・明るいヘアカラーを楽しみたい人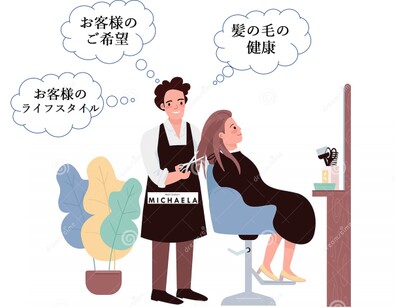 ヘアーサロン
MICHAELAではオーガニックカラー、その他通常のカラーもできます。お客様のご希望はできる限り叶えたい、と考えております。
MICHAELA
はカウンセリング力・技術力があるからこそ、自信を持っておすすめしています。
ご来店お待ちしております。