Our carefully custom made quality style、Japanese Hair salon in Singapore <Hair Salon MICHAELA>
At Michaela, we are passionate in fulfilling our clients' dream of achieving their ideal hairstyle. We are driven with the aim to to bring out the best in each customer.
Singapore is located in a climate with high temperature and humidity exceeding 80% throughout the year. In addition, the amount of ultraviolet radiation is the second largest in the world after Australia. It is not an exaggeration to say that it has one of the worst environment to maintain and style beautiful and healthy hair.
This climate is considered as the worst condition for the health of hair and styling.
We have been hearing from our customers of their troubles with taking care of their hair. For both our Singaporean and Japanese clients, it is a daily challenge for them to maintain their permed hair and keeping them in good shape.
"Michaela Signature Perm" was developed with solving these problems in mind. It started with the aim of providing our customers with a perming technique that is unaffected by Singapore's humidity. After several trials and errors, we finally discovered the best combination of different treatment solutions. With our years of expertise, a masterpiece perm finally arrived.
Click here for Signature Perm
About MICHAELA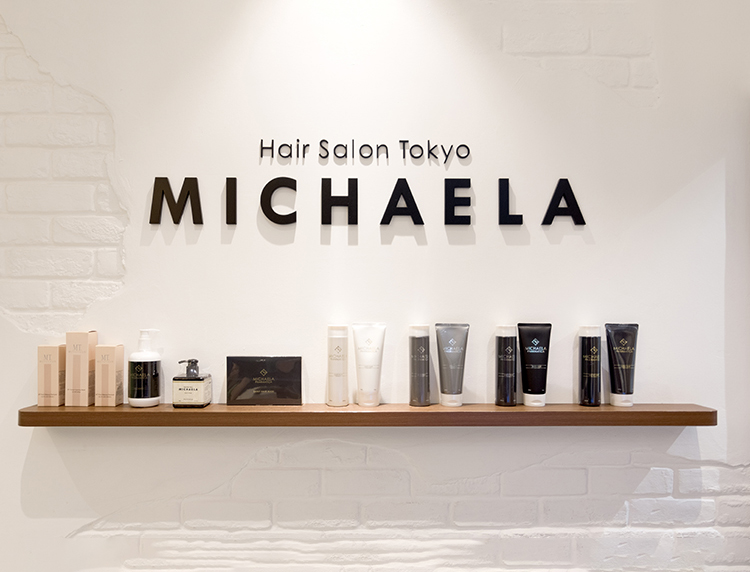 Hair Salon Tokyo MICHAELA was opened in 2015.
We want to deliver Japanese "hospitality" to our customers.
And we work every day focusing on the following 3 factors [cozy atmosphere] [exceed customer expectations][technique].


Regarding [Technique] we think that it is the basic factor for us as a hair stylist.
Of course we are not only equiped with high technique in hair style, our hair stylists also have work experience in various places such as Tokyo (Aoyama & Omotesando), London and Beijing.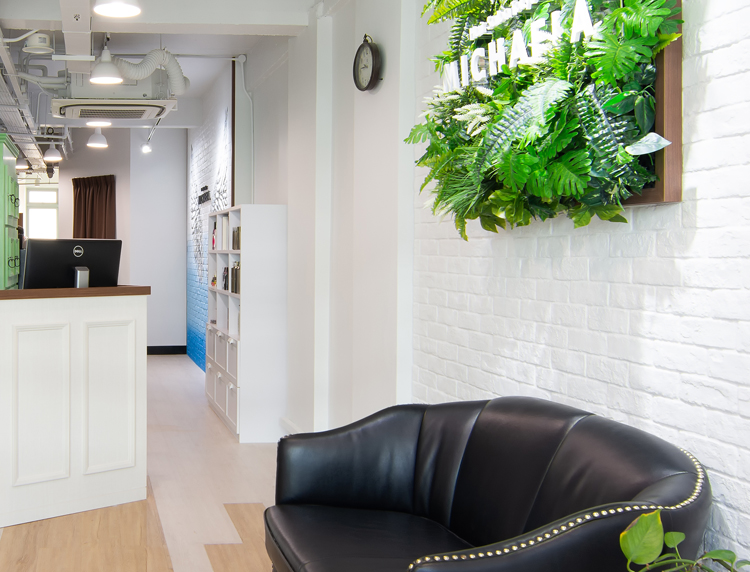 And now at Hair Salon Tokyo MICHAELA in Singapore, we try to pursue our customers' HAPPINESS every day.


Understanding the differences in hair care, hair design, treatment, and various aspects in Japan and Singapore, we are making efforts to establish and reconstruct what we do and should do in Singapore.


While working as a hairdresser, we are also focusing on social contribution to Singapore where local Singaporeans are actively employed. And now three Singaporeans are working with MICHAELA as hair assistants.
They do not just work at the salon but they also get trained to be a professional hair stylist.

We are setting up a hair stylist educational system so that they can learn the top level skills while working here with goodness which they originally had.
And MICHAELA's belief is to bring them out to be a wonderful stylist for all, to themselves, our customers, and ourselves too.


I am confident that we can be happy by making our customers happy through hair styling.
It is our dream to become a hair salon that our customers would be proud of and live happily with their beautiful new hair style.

A System and Fees
24-hour online reservations. A system of discounts not only on your initial visit, but also for your each visit.
Reservations and salon appointments that fit seamlessly into your lifestyle.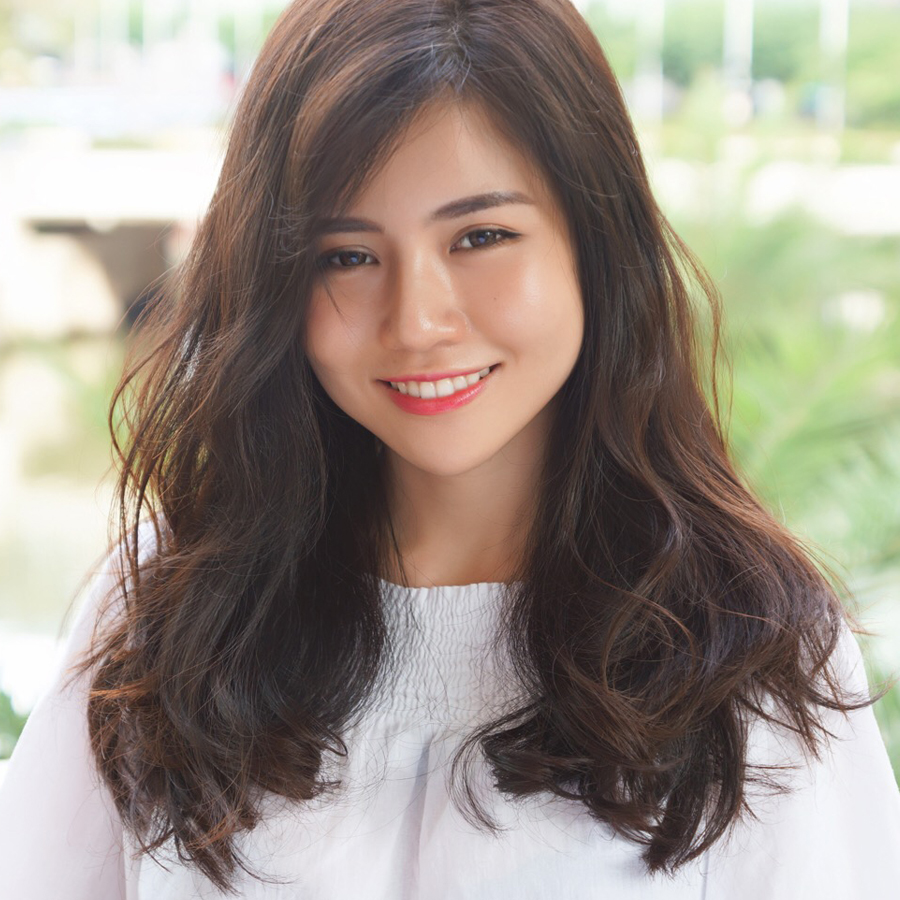 The only time I have to relax is late at night… I am in a place where I can't make phone calls…. With our busy clients in mind, we have introduced our online reservations system, the only one of its kind among hair salons in Singapore.
In addition, to show our appreciation for first-time visitors to Hair Salon Tokyo MICHAELA, not only do we offer a 10% discount on all services (including certain hair care products!), we also offer our services at a fixed discount for later visits to clients who register as members*. Please check the Platinum Membership page for details.
The concept of a "Japanese quality hair salon delivering refined and attentive services," the MICHAELA promises, is not limited to technique. We will continue to dedicate ourselves each day to ensuring that our clients are able to indulge in the comforts of salon life wherever they may be.
The Salon and Its Environs
Take a break from shopping to get a new look, refresh and recharge with a head spa after work.
From businessmen and businesswomen to clients with children, we look forward to serving you in your busy lifestyle.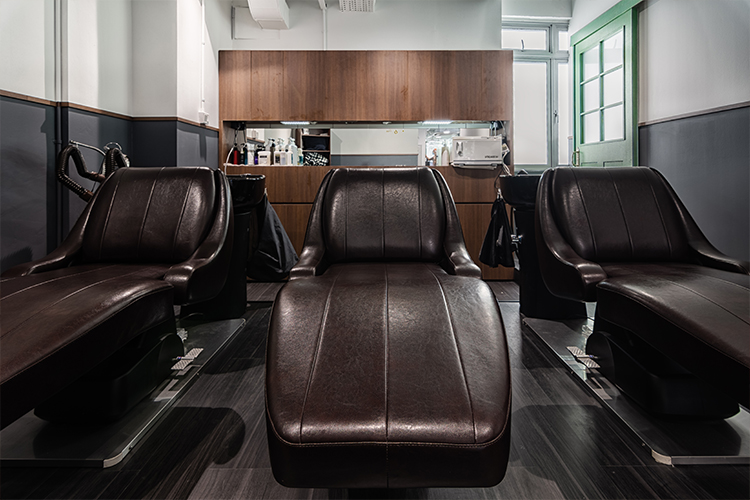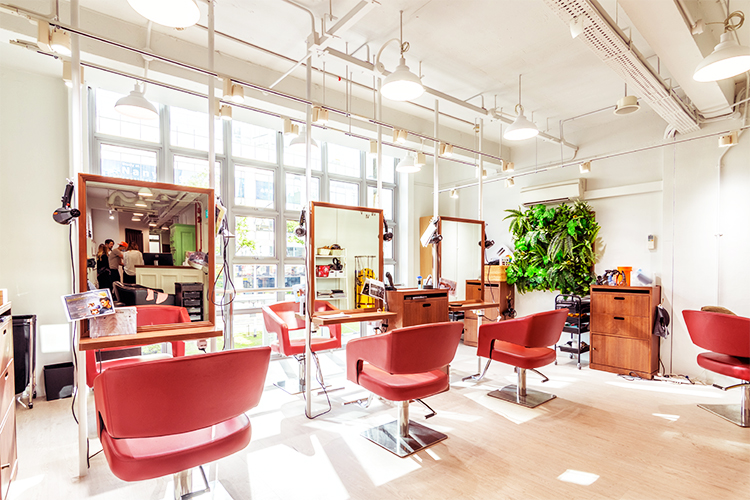 Hair Salon Tokyo MICHAELA is a 1-minute walk from Clarke Quay MRT Station(the exit E). We are open until 8pm on weekdays (Closed on Tuesdays) and 7pm on weekends/PH, perfect for a stop while shopping or on the way home from work.
Why not take a moment to relax and indulge in our modern salon with warm wood accents?
Thorough Care of the Hair and Scalp
We have filtered the water we use to care for the hair and scalp.
From our extensive list of services, we will propose the best total care solution to address a wide range of concerns, from hair damage to aging.

The hair and scalp are very delicate, and not only are they susceptible to damage from external irritants, they are also susceptible to the effects of "aging", like the face. Singapore water in particular has high concentrations of chlorine and fluorine and is alkaline, and long-term use is said to lead to negative effects such as hair loss.
Hair Salon Tokyo MICHAELA has installed a water purifier used in food manufacturing (The first for Singapore hair salons!). All of the water used in our services is "pure water" generated using an osmosis membrane system to eliminate virtually 100% of the minerals that are harmful to the hair, for water that is gentle on the hair and scalp, ensuring long-lasting color and perms and a more beautiful finish.
One of the things we are most proud of at Hair Salon Tokyo MICHAELA is our extensive selection of hair and scalp treatments. Our experienced stylists familiar with all hair types have studied and developed combinations of beauty serums, masks, and massages to specifically address our clients' concerns. We believe that our treatments are good at believes in the importance of lifting the skin with massages and improving circulation based on our belief that the scalp is an extension of the face, soothing not only the hair but also your mind.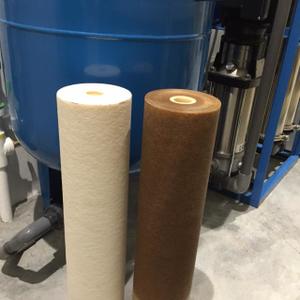 Water purifier Filter for tap water in Singapore
Left:Before Using Right:After Using