Japanese Hair salon in Singapore <Hair Salon MICHAELA in Singapore>
Blog
ブログ
Date : 23/04/2020 10:48
theme : How to care your hair
staff : Carol
Good morning, a good day, hi, how are you? I 'm Carol from Hair Salon Tokyo Michaela. Yesterday I wrote a blog about the basic movements that can take care of the scalp. If you have n't read that blog yet, you can go and see what it is.
​​​​​​
So here today I still want to share more basic movements that can take care of the scalp at home. This action can soothe our scalp, that is, a head massage.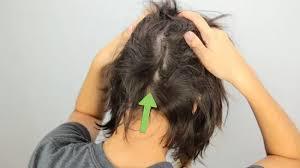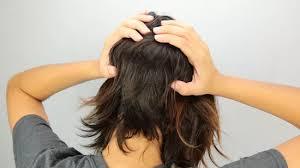 These actions will not use you a lot of time. You can also watch TV. You can massage your head with nothing in your hands, or just take a shower. You can also spray some scalp tonic then massage. Maybe some people don't have scalp tonic at home now. It doesn't matter. You can also massage. You can also wait until the condition is better and come to our salon to buy scalp tonic and the like. This head massage action can soothe our head so that our head will not be hard. Some people may have hair loss problem on the top of the head because the scalp is too hard, and some may be facing the computer during work. Cause the trouble with this problem. So everyone can massage their head when they are free and let it relax.
Thank you and take care everyone.