Japanese Hair salon in Singapore <Hair Salon MICHAELA in Singapore>
Blog
ブログ
Date : 27/04/2020 14:05
theme : Other
staff : Kenneth
Good afternoon world! I going to share my humble experiences of dying hair today. Everything started 6years back I believe. I always hate that asians hair are all most black in colour. So when I'm back being a Chef, I thought that with coloured hair I can 'stand out' quite a bit. Therefore my journey has started.
i began to read about colouring of hairs. I mean I'm a guy so I explore on my own head. The very first Color I wanted to try was grey Color. Because I thought it would be cool to look like the anime characters. But when I apply the Color, it only turn brown. So I was wondering what had it gone wrong. So I begin to study in depth to see what's the mistake that i've made. It turns of there's a lot of hair science going on with our hairs. From lifting the hair particles to removing the Color shade in our hair. And also how chemical process affects different kind of hair strands we have!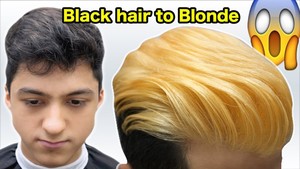 What comes into your mind when the bleach is heard. I thought of washing clothes! But it's works like a eraser! Basically it lighten our hair and open up the little "doors" of our hair for the hair colours to come in! It's cool right? To finish the work up, we always appply treatment to close the little "doors"! Like how I mention our SUMMI Soda spa helps to retain Color!
I believe this covid 19 period has affected our hair quite a bit! Most roots starting to come out right? Let's pray and work hard to stop it from affecting our lives! See you guys soon!
Cheers!
Kenneth