Japanese Hair salon in Singapore <Hair Salon MICHAELA in Singapore>
Blog
ブログ
Date : 25/07/2018 14:17
theme : Recommendation
staff : TAKAHIRO KOBAYASHI
Hello!
We have a nice mens promotion for June and July, have you tried it already?
**** Men's Anti Aging Care Head Spa ****
Simply explain you If you havent tried yet or have never known
Its new menu!! doing head massage and faicial care at the same time
The sense of relaxation is amazing, and at the same time the scalp and face are refreshed, one step closer to rejuvenation!
This is what Anti aging care head spa effects
Although it is impossible to get an effect with a single shot, but the great result will definately show up after you had several times.
So highly recommend it!
This headspa is normally $ 60, is introduced from June. now its only $35 for the first 2months promotion.
Its supporsed to be over end of July, But good news!
We decided to continue even in August!
It is great information for those who want to repeat it or those who wanted to try it! !
There are very many customers who have head spa done, but I think you can try it on this opportunity because the price does not differ so much and satisfaction is gotten.
Because its done by face mask so it will be almost only for male customers,
The environment of Singapore is very easy to have scalp problems, so it is really recommended!
I think so, but in fact I think that there are quite a lot of people who are worried about troubles such as hair loss and itching and skin deterioration since moved to singapore. Why do not you care for your scalp and have a relaxation as much as you come to the salon so that the trouble does not get worse?
http://michaela.sg/price/
キャンペーン情報
http://michaela.sg/campaign/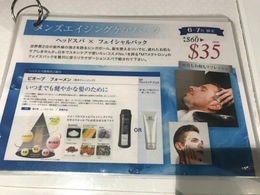 Date : 23/07/2018 14:06
theme : Recommendation
staff : TAKAHIRO KOBAYASHI
Several months have passed since TOKIO TREATMENT was introduced.
There are many people who have a good impression such as the customer who likes it and is repeated and the new customer who knew it beore.
Simply explain you about it if have never tried yet.
Its high quality treatment from Japan, Spliting up into 4-5 step and repairing the core of the hair gentely.
The Feather keratin which is a base is replenished tightly and a core is formed inside the hair 4 kinds of more keratin is replenished and the interior is completed tightly.
After that oil in the surface is made up tightly and the smooth texture is formed.
Its also includes home care treatment, so you can have realize the effect continuation daily.
Its highly recommend for Dry hair, damaged hair, too much volume hair, split ends hair...etc
We also have TOKIO SPA from last month, so its also highly recommended. This treatment contains massaging and repairing damage care,
so
・TOKIO TREATMENT is for who want to obviously get to repair damage hair
・TOKIO SPA is for who want to get to repair damage but still want a massage as well
We look forward to your visit!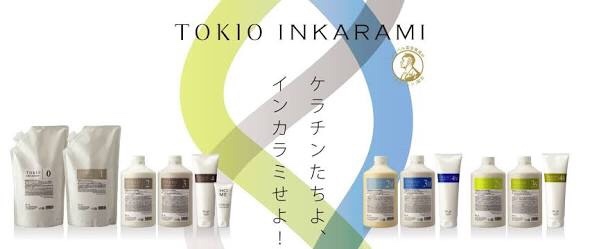 Date : 27/11/2015 14:13
theme : Recommendation
Have you ever been disappointed with your hair color being dull and faded
in just a few short weeks after you died your hair?
In Singapore there are familiar problem as chlorine in the pool, sea water and ultra violet that cause this matter.
To get rid of these kind of stress, today we will recommend you our new coloring menu "Spot Color ".
Based on condition and color of your hair, we choose the right highlight or lowlight color for your hair that makes your hair healthy and vibrant.
Additionally, this painting technique creates a more natural look that will grow out in a less noticeable way, helps to shadow or soften your color at the root to erase any harsh lines that will show up when your color starts to grow out.
Now we do offer Combination discount with "Spot Color" and other menus. We hope you try and like it!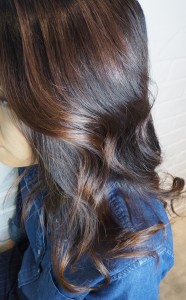 ▽For more information about Spot Color