Japanese Hair salon in Singapore <Hair Salon MICHAELA in Singapore>
Blog
ブログ
Date : 17/04/2020 10:33
theme : Hair product recommendation
staff : Satoko Enomoto
Good morning. This is
Satoko
from Tokyo Michaela hairsalon.
How are you?
It seems cloudy today. As far as I'm concerned it is just right when I have a cup of coffee.
To me the cloudy sky and a cup of coffee is the best feeling. The cloudy skies allowed me to be more focused from the aroma of the coffee rather than a clear sky.
As yesterday was my day off so I went to do some grocery shopping and also I went to the coffee shop.
I recharge by drinking a cup of coffee every day.
But at the last moment I was not sure what kind of coff I should buy. So I decided to judge by appearance. I chose the yellow package, actually this has been a thing of mine since a long time ago, the yellow color makes me feel better.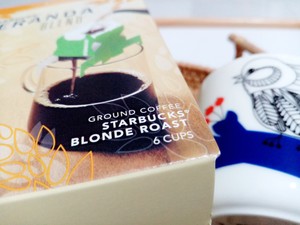 After that I drank a cup of coffee As soon as l got home...
Ummm. The taste is pretty nice!!
​​​​​​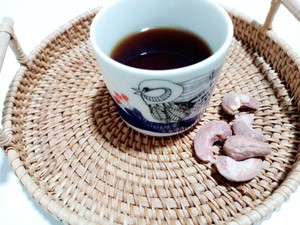 To be honest sometimes I buy new things just out of feeling.
As though seeking a new discovery.
Things you already know of value doesn't fail, but it doesn't broaden your world and horizon.
By discovering a whole new world, you might know the value of what you have been till now and you can compare the old one with the new one. It might be fun you can consider deeply about the worth of things.
That's why I try not to make blind assumptions about oneself and sometimes I'm embarking on the adventure of seeking new worth for me.
The same is true of the product shampoo or treatment
for example,
Normally you have no concerns about products you use because it is better and suitable than another kind. However you might want to try out the other different types of hair products on purpose. Only then you may be able to discover a new feeling that you will come to know ever better about your hair and get used to handling it as well.
It is difficult to know one's ownself but if you can bellow inspiration from another place it might be found easily.
Anyway, today my recommendation for shampoo is from IAU.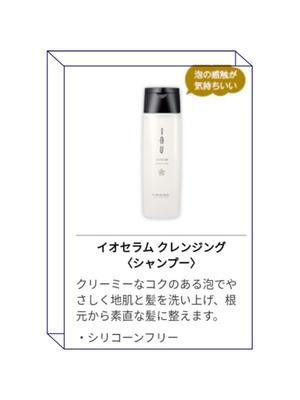 This is a shampoo specially for curly hair.
The fragrance is so adorable though it might be strange but I thought this expression is very suitable to describe
The liquid texture is smooth and lathers well. For curly hair if a shampoo is moisturising it may not reach the roots, and can not wash the scalps well and furthermore the roots and hair will get entangled.
So that's why IAU is a specially formulated shampoo for curly hair.
To provide a shampoo which has a retaining property of moisture into hair. But leaving the scalps feel fresh and clean.
And after drying the hair will be anti - frizzy.
If you are interested in IAU shampoo, please let me know. I will try it on your hair when I wash.
After this time I'd like to share with you something great like this again.
Please look forward to the next time.
See you.
​​​​​​
Satoko
​​​
​​​​​