Japanese Hair salon in Singapore <Hair Salon MICHAELA in Singapore>
Blog
ブログ
Date : 12/04/2020 13:53
theme : Medium hair style
staff : KENTA NAGATSUKA
Hello! I've been a hair stylist in Hair Salon Tokyo MICHAELA from it was born and people call me Kenta .
In this blog entry, I will write about a hair style at I've customized for our very own regular customer.
There will be photos before for all y'all reference just in case anyone of you wants to have that design as well!
I sincerely hope these blog entries will help with you in talking care of your hair!
I
t's done!!!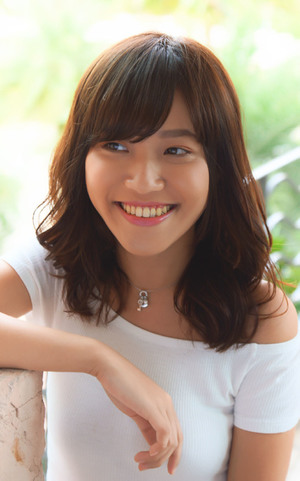 I've customised her hair shape into a gorgeous diamond-like shape so she will gives off a more feminine vibe. I've also taken note of her request of not having short fringes as you can see, she's taken aback that how the result has came out! In a happy way of course!

About the details on how I design her hair, the outline of her hair will be shorter comparing to the sides followed by a much shorter ends from the ear length. Adding layers from the back as well to gives a fullest texture of the overall hairstyle. But at for the front part of her hair, I chose to not give some much of the layer because it tends to make people look older!
Lastly we did the MICHAELA SIGNATURE PERM as well!

And tada! The hair blending as one with her, looking all soft and natural!
Lastly, I've also recommended her to put hair treatment like our product "milk" before styling with permed hair. It can prevent our hair to be dry!

Here comes the perks! Styling her hair only requires a short 10-15mins! If you're keen , please feel free to ask me whenever you want regarding this hair style!

Cheers!
Before