Japanese Hair salon in Singapore <Hair Salon MICHAELA in Singapore>
Blog
ブログ
Date : 10/04/2020 14:05
theme : Hair product recommendation
staff : KOJI ENDO
こ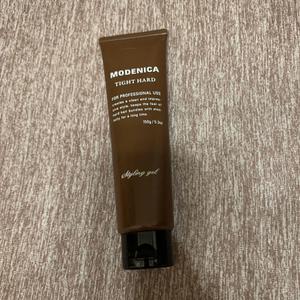 Hi!!! this is
Endo
from Tokyo Hair Salon Michaela.
I like to share with you this product,
introduce product name is"MODENICA" this is tight hard hair gel from Nakano Pharmaceutical.
I am super recommendation it for men.
Firstly, after you using this product will easy to keep your hair style .Also you will
understanding these hair gel quick dry when you use it .
However , everyday I will using this product style my wave hair .
I feel easy to keep my hair style .
I think many customer in singapore normally are using hair wax, depend on the person.
After all, Singapore is hot weather if use oily hair wax will make the scalp sticky.
I recommend use MODENICA If you have scalp trouble .
Can't wait to tell you guys more about this product already! So if you need more i
nformation this product ,next time visit our salon please do not hesitate to ask !
Thank you.
ENDO KOJI