Japanese Hair salon in Singapore <Hair Salon MICHAELA in Singapore>
Blog
ブログ
Date : 01/08/2016 17:30
theme : News
staff : KOJI ENDO
This is a special series of articles about BLANCO MICHAELA
which you may not know in this newsletter and following numbers
because we really hope you to know more about our salon.
This month, we are going to introduce one of our highly skilled hair stylists & Salon Manager "
Koji Endo
".
Koji Endo who is popular among our clients, has experience working in
Omotesando, Aoyama, Nagoya,
and
Shanghai
where are highly competitive area of Hair Salon and Hair Stylist.
While working there, he took care of so many types of hair and his hair cutting skill has been improved.
He has a long track record as not only Hair Stylist but also Make-up Artist.
For example, in Shang-hi, he also participated in photo shoots for
VOGUE
and
famous cosmetics brand
.
He is a very reliable salon manager at both his hair cutting skills and his personality.
Here is a message from Koji to platinum members.
"I have experienced working in many places as a hair stylist. I am specialized in providing each customer

with the perfect style based on his or her facial structure and how his or her hair "flows" and grows.

Please just tell me what style you want and about any hair concerns. I am looking forward to meeting you at BLANCO!"
Please make a reservation with Koji in advance due to highly demand.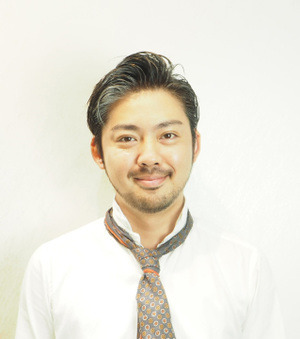 ** For more details about Koji, click below**
http://blanco-michaela.sg/en/staff/
** Online booking, available 24 hours! click below**
https://hpsm.jp/bm/
We look forward to seeing you at BLANCO MICHAELA!