Japanese Hair salon in Singapore <Hair Salon MICHAELA in Singapore>
Blog
ブログ
Date : 27/11/2015 14:13
theme : Recommendation
Have you ever been disappointed with your hair color being dull and faded
in just a few short weeks after you died your hair?
In Singapore there are familiar problem as chlorine in the pool, sea water and ultra violet that cause this matter.
To get rid of these kind of stress, today we will recommend you our new coloring menu "Spot Color ".
Based on condition and color of your hair, we choose the right highlight or lowlight color for your hair that makes your hair healthy and vibrant.
Additionally, this painting technique creates a more natural look that will grow out in a less noticeable way, helps to shadow or soften your color at the root to erase any harsh lines that will show up when your color starts to grow out.
Now we do offer Combination discount with "Spot Color" and other menus. We hope you try and like it!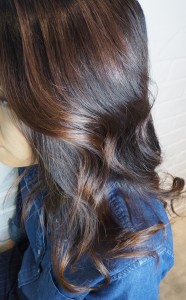 ▽For more information about Spot Color
Date : 02/11/2015 23:20
theme : News
ついに11月となりました。皆様いかがお過ごしでしょうか。
BLANCO MICHAELAもおかげさまで開店から、早半年以上が過ぎました。
10月には、スタイリストも2名となり、さらに今月より、定休日がなくなります。
これまで月曜日はお休みをいただいておりましたが、今後は毎日営業をいたします。
誠に勝手ながら、11月2日(月)、3日(火)、9日(月)は臨時休業をいただきます。
ご予約のお電話は承っておりますので、お気軽にお電話くださいませ。
Web予約サイトでも月曜日の予約がすでに可能です。
皆様のご来店をお待ちしております。

…..*…..*…..*…..*…..*…..*…..*…..* …..* …..*
ご予約お待ちしております。
メニューはこちら
https://michaela.sg/price/
Web予約はこちら
https://hpsm.jp/bm/
BLANCOMICHAELA 公式YOUTUBETUBEチャンネルはこちら
https://www.youtube.com/channel/UCmcRBIM_aCchkhJXNqgXYHA/
…..*…..*…..*…..*…..*…..*…..*…..* …..* …..*