Japanese Hair salon in Singapore <Hair Salon MICHAELA in Singapore>
Blog
ブログ
Date : 09/02/2017 14:57
theme : daily blog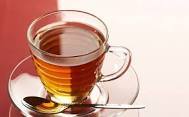 Hello Everyone. I`m MICHAELA PR officer ,"A".
CNY was over. So, your work has been started as usual.
Those busy days, one of your refresh is relaxing at Hair salon isn't it?
By the way, what is your fun at the hair salon?
Talking to the stuff, reading magazines, and so on.
In my case, drink is important.
Well you"re little tired after talking the stuff and hair cut , color and so on.
At that time you get a drink, is it pleased for you isn"t it?
Some hair salons serve drinks for welcome drink or No drink.
Of course it"s OK, It"s depend on each hair salons.
But I love the style of serving drink at the middle compared to the welcome drink only.
As I'm pleased to get the drink at the middle.
MICHAELA serve the drink at the middle.
And there are many varieties.
Coffee, Tea, Ice Peach Tea, Green tea Late, Green tea, Barley tea
Is it pleased for you to choose you like,isn"t it?
The most popular one is Ice Peach Tea.
You can enjoy the peach flavor.It"s very tasty, Try it!
If you"d like to be beautiful and taste a delicious drink,
Please come to MICHAELA.
We`re looking forward to you visiting MICHAELA.
Thanks!