Japanese Hair salon in Singapore <Hair Salon MICHAELA in Singapore>
Blog
ブログ
Date : 13/08/2018 14:39
theme : News
staff : TAKAHIRO KOBAYASHI
Greetings ^ ^
Thank you for always supporting our blog contents.
We base from Japan's finest and delicate skills to provide a satisfactory solution for your concerns thus we strive to give our best everyday.
Be it you want to go for:
Trendy and popular ash colors that cancels out the yellow and red tones.
A haircut that works well with curly hair.
A perm that adds volume for hair with lesser elasticity.
A perm that makes your hair look flowy and soft.
A men's haircut.
A short bob that brings out personality.
And more.
Please leave it all to me!
This time I will be sharing our ongoing special referral campaign giveaway.
And then introducing,
A box of home treatment will be given free at no cost!!!
(Retail price of SGD 40 of 8 individual packs per box, our salon's very own Shiny Hair Mask Treatment)
It restores damaged hair by coating each strand like a shiny veil, using it once a week will leave your hair silky.
Especially with the high UV index in Singapore that makes the hair more prone to damage, therefore the hair masks works well in combatting the stresses of Singapore's weather.
With this opportunity, I think it is a great deal to introduce your family and friends to.
I will give my best effort to transform your hair that not only looks nice but feel nice so I look forward to your visit at MICHAELA.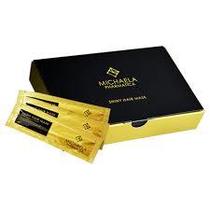 Date : 09/08/2018 14:09
theme : News
今日は前下がりグラを遠藤先生とレッスンしました!
皆さまを綺麗にするためにさらに勉強します☆
土日営業も頑張ります!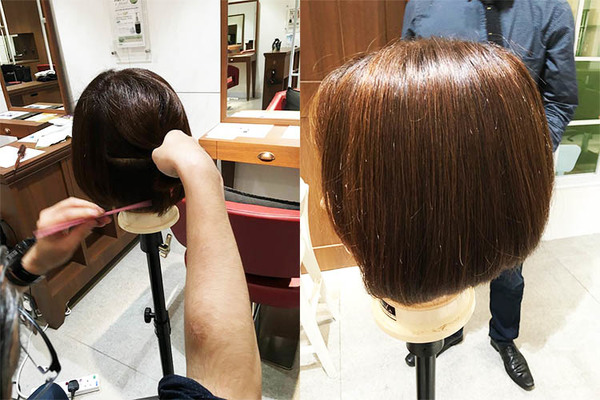 …..*…..*…..*…..*…..*…..*…..*…..* …..* …..*
ご予約お待ちしております。
メニューはこちら
https://michaela.sg/price/
Web予約はこちら
https://hpsm.jp/bm/
BLANCOMICHAELA 公式YOUTUBETUBEチャンネルはこちら
https://www.youtube.com/channel/UCmcRBIM_aCchkhJXNqgXYHA/
…..*…..*…..*…..*…..*…..*…..*…..* …..* …..*