Japanese Hair salon in Singapore <Hair Salon MICHAELA in Singapore>
Blog
ブログ
Date : 18/04/2020 18:39
theme : Other
staff : Kenneth
So today, I'm back here writing about ROLES.
Definition of role
1: a character assigned or assumed had to take on the role of both father and mother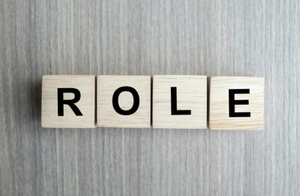 2: a socially expected behavior pattern usually determined by an individual's status in a particular society
3: a part played by an actor or singer
4: a function or part performed especially in a particular operation or process played a major role in the negotiations.

Those are some explanations of what are roles. Knowing our roles in life are also very important. Some might agree, some might defer. But what are our roles in life actually. Some of us are still finding while some of us found it already. And as for me, my role in the salon will be a receptionist/assistant. Sometimes, everyone of us have more than a role. For example, Kenta-san is our Manager at work, sometimes a hairstylist or even an assistant too. I believe good things happen for good causes. Because we fit in those roles. Picking up a job in hair industry was a big leap of faith for me. But with good faith, I've came across people with good will. They trained me to become one of their own despite me having little experience. And as for me, trying to fit in my role. I always pay extra attention to things that were told to me.
Sometimes we take things for granted in life. But here, I've learnt that many of us put in extra hard work during our off days to train in our skillset. As to achieve a better overall experience of all our coming guest. Simple gestures putting a wide smile on our faces each and every time we made eye contact with our guests. I'm sure every time you see any of us, we will be smiling for a good cause.
And therefore, after these many words. I hope you missed our smiles back in our salon. We will see you again pretty soon.
I Guess.. Cheers!
Date : 18/04/2020 15:29
theme : Other
staff : Clara
Hello, this is receptionist Clara from Hair Salon Tokyo MICHAELA.
Yesterday I mentioned a number of Japanese women's fashion magazines, today I will cover the men's fashion magazines.
MICHAELA carries only 3 types of fashion magazines for men in their thirties and forties -- UOMO, Oceans, LEON.
---
Ocean covers a wide range of topics from fashion, watches, car, leisure, family, food, health, lifestyle based around a casual themed style for men in their mid-thirties and forties.
On their website, the content layout of the borderless pictures and texts are well coordinated in a uniform pattern over the white background through all of the individual topics. Personally I find browsing through the page contents smooth in one go without having to skip through.
---
UOMO actually means man in Italian. They feature conservative and casual styled fashion, lifestyle, cars, watches, sneakers, and food for men in their late thirties and forties. With popular male celebrities gracing the covers of all their magazine issues.
What I really like about their website is that it is very minimalist in presentation, content layout is similar to OCEANS, well-laid out but giving your fingers that added momentary rest from scrolling and letting your eyes do the work as here and there, you will come across an auto-playing highlight video montage once you enter the space as a preview for the respective topic contents played at moderate speed. This definitely gets your attention compared to the traditional still picture thumbnail.
---
LEON, their contents are fashion-centric with styles highly influenced from the Italians, more geared towards middle-aged men, and dads alike. Topics: Fashion, cars, watches, electronic gadgets, gourmet, travel, events, lifestyle, health, people.
Scrolling down to the near end of the page loads more article contents for your reading. And a list of ranked articles of each topic on your right. You might agree on this that there is a wide variety of contents to choose from that you'd might go back and forth the page listings. I do like that they have an editor's pick section.
---
What do you think about these websites?
Till next time!

Do check out my other posts:
#StayHome - Japanese Women's Magazines to add to your reading list
Hair Colors: What's your hair color?
Basic Haircare: Haircare for better hair days
Date : 18/04/2020 11:23
theme : Other
staff : Carol
Good morning world, good morning everyone, I 'm Carol from Hair Salon Tokyo Michaela. Today I want to share with you how I bravely stepped out of my comfort zone to try. Some things really need to be tried to make progress, so that you can see the infinite self. Just like me at the beginning, I did n't dare to apply hair colour to customers at the beginning. I did n't dare to do anything here. I started slowly from finding models to applying hair colour to myself.
​​​​​​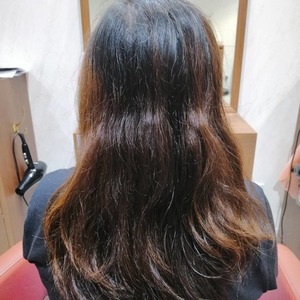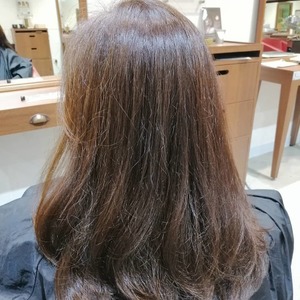 And originally I would n't check if the colour was coloured, then Aya San taught me how to see if it was coloured, and slowly Aya San also let me try and sometimes asked me to check whether it was coloured, I was really afraid I 'm afraid I 'm not careful and I 'm afraid of mistakes. I have tried several times soon and I have confidence in myself. Maybe it 's because of Aya San 's trust in me. I also thank her for her trust.
​​​​​Here I want to tell everyone that if you take the brave step, you will see a different self.
​​​​​​
Thank you.