Japanese Hair salon in Singapore <Hair Salon MICHAELA in Singapore>
Blog
ブログ
Date : 20/04/2020 15:29
theme : Other
staff : Clara
Hello, this is receptionist Clara from Hair Salon Tokyo MICHAELA!
Today's topic will be on how you can select the right stylist behind that chair for the services you want.
If you make a reservation online via our website, you will find yourself at a page of all the different stylists listed to select from or if you had called in, amidst all the other questions, you will be questioned "Do you have a preferred stylist?"
Rather than selecting at random upon first impression or go with the salon's assignment decision of stylist for you.
How about spending a little more time to get to know our stylists?
Some may not have a preferred choice of stylist but there are some platforms you can utilize to get to know our stylists and their work that helps you in the selection of stylist for your next appointment to entrust your hair for that haircut or hair color to.
Here in MICHAELA, the stylists are all skilled but they have their own unique character and specialties that defines them.
We can know more about them from their profiles here in MICHAELA or there in Beauty Undercover but text alone doesn't serve any justice to their skills. We have to see for ourselves what they are capable of.
A saying goes 'A picture is worth a thousand words' and what better way to get to that through Instagram. Much alike photographers or even models, Instagram easily becomes an accessible portfolio for the represented works. In there you would be able to tell the specialties of each stylist and their likes.
Browse through the wall of photos on our Instagram and hit that save icon to save one or a few that you fancy the most. The stylist in-charge of the style will be stated accordingly for you to remember when making your next appointment. Do also check out the individual instagram of the stylists to see more of their works!
Also, don't we all love reviews and ratings, and what better way to get information when we want to find out at a glance from what others think of their stylist from their visit in MICHAELA. Our reviews can be found on our Google, Facebook and Beauty Undercover pages.
Hope these tips will help you to get to a stylist that you can always go back to.
Thank you and till next time!
Do also check out my other posts here

:

#StayHome - Japanese Women's Magazines to add to your reading list
Hair Colors: What's your hair color?
Basic Haircare: Haircare for better hair days
Date : 20/04/2020 10:43
theme : Other
staff : Carol
Open your eyes, hear the voice of your family, and see the figure of your family. It was a happy day to start. Good morning everyone, this is Carol from HairSalonTokyoMichaela. Here in Singapore, I am very fortunate to have my sister's company, so I can feel the feeling of a little family around. Yes, I am from Malaysia. I want to share and express some feelings here. This is that I have n't been home for a few months in my history. I used to go back to my hometown for two months at most, but this time it 's been 4 months, I really miss my family Parents, as well as other siblings and friends, maybe this is what everyone will feel when they go to work and study abroad, but sometimes they think that this was the path they had chosen and had to go through. Recalling my previous self, I always do n't want to stay at home. Every time I go out with friends until late, the previous self will never take time to accompany my parents until I leave home to study and work. Sometimes when I go back my home, I see my parents faces there were more wrinkles and a lot of white hair, and I realized that time passed quickly.
​​​​​​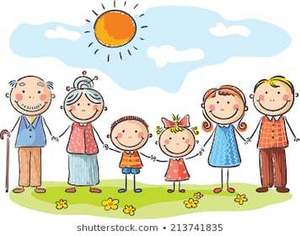 Finally, I want to tell everyone who is working and studying abroad that if feel homesick, please call a phone to home and do not need to feel ashamed. Listening to the voice of your family will make you feel relaxed. If you spend more time with your family when you go home, your family will also be happy. We never know what will happen tomorrow, cherish the people around us and cheer everyone up.
​​​​​​
Thank you.