Japanese Hair salon in Singapore <Hair Salon MICHAELA in Singapore>
Blog
ブログ
Date : 25/04/2020 16:59
theme : Staffs
staff : Kenneth
Hello! Kenneth from Salon Tokyo MICHAELA posting here again! Today I'm gonna talk about how we can pamper our hair.
Have you heard about head spa? In our salon we actually did offer quite a few different types of head spa. The one I prefer the most would be by CRONNA series- Soda spa.
There are actually several types of CRONNA.
1: Cleansing spa shampoo Sumi
2:Moisture rising spa shampoo honey


The one we use in our salon will be SUMI, as it's a product activated by charcoal and it can help to penetrate deeply in our scalp to do a deep cleanse. It's main purpose is to retain our hair Color and cleanse our scalp.
CRONNA is a combination of the words "crono" and "Donna" which aims to make women ageless through time as we preserve the beauty of the hair, capturing the beauty of women. CRONNA fading suppression effect creates the look of freshly dyed hair. It tighten the cuticle and suppress the dye outflow.
so I would lastly invite all of you that are reading this post to come down for a sofa spa session with us! It's time to pamper your hair! See you soon! Cheers!
Date : 25/04/2020 11:41
theme : How to care your hair
staff : Carol
Hi, how are you? I 'm Carol from Hair Salon Tokyo Michaela. Today I like to share with you how to blow your hair. Some people just blow dry their hair at home. They don't need a comb to blow their hair. Maybe it 's a comb that doesn't have a blow at home. That 's okay. I 'll teach you how to blow out natural and beautiful hair by hand today. All we need is the hair dryer. First blow dry our roots. If you want to blow the volume of your hair roots, you can blow it left and right and then use our fingers to hold the root of the head to pull it up and blow it. After blow drying, we can blow the hair. The tail part, and then divide our hair into four sections or two sections, as shown in the figure,
​​​​​​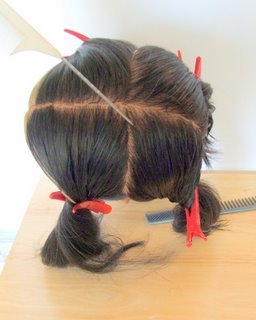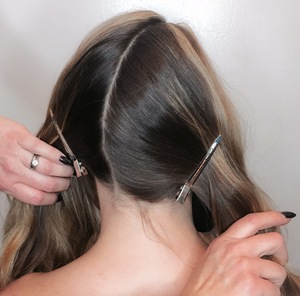 and then turn the temperature of the fan into the middle, and the wind can also be used to turn the hair into the inside, of course, it can be blown out. This is to follow your personal preferences, and blow to almost dry, you can turn the temperature of the fan to the cold wind to continue blowing, so that you can compare the shape and shut the cuticle of our hair, the so-called thermal expansion, cold contraction. That's it, it's better to apply some hair oil.
Share it today.
Thank you.