Japanese Hair salon in Singapore <Hair Salon MICHAELA in Singapore>
【How to care about Itchiness and dandruff of hair】Vol 2
Blog
ブログ
【How to care about Itchiness and dandruff of hair】Vol 2
Date : 11/04/2017 09:48
theme : How to care your hair
Hello Everyone. I`m BLANCO MICHAELA PR officer ,"A".

Only a week left this month. How time flies!

So, This season There are so many events for farewell parties.
It's the good season for enjoying the fashion!
You should keep your hair so good.
By the way, What is the complex about our hair?

I heard about Itchiness and dandruff.
In Singapore, Indoor are dry because of air conditioner.
So, many person worry about Itchiness and dandruff.

Actually, Scalp is hidden by hair and difficult to check the situation directly.
I asked many people how to care about Itchiness and dandruff of hair.
And I got many useful answers and information.

This time, I'll tell you "How to Shampoo "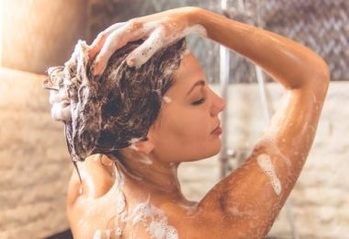 When you feel itchy, you might wash your hair digging your nail into your scalp,
But it injury your scalp and it cause bacteria breeding.

So, You need to wash your scalp thoroughly, but no need to wash the trim thoroughly.
Just wash so lightly.

And you wash away shampoo and rinse completely.
If you don't do this, It might cause Itchiness and dandruff of hair.

If you'd like to experience comfortable hair care, Please come to our Salon,
We're looking forward to you visiting BLANCO.