Japanese Hair salon in Singapore <Hair Salon MICHAELA in Singapore>
Let's try for good hair condition
Blog
ブログ
Let's try for good hair condition
Date : 08/04/2020 15:11
theme : How to care your hair
staff : AYA AHIKO
Hi,Everyone.
This is Michaela hair salon Aya.
Thank you for long waiting.lol
Its had been very very long since i written an english blog.
But for those who were already aware!
I've been posting my blog entries daily in japanese too! Hope you like it.
Anyway ,Today I will recommend you how to do hair care.
That's for sure.You will be get smooth hair.
Can you imagine about it?
3.
2.
1.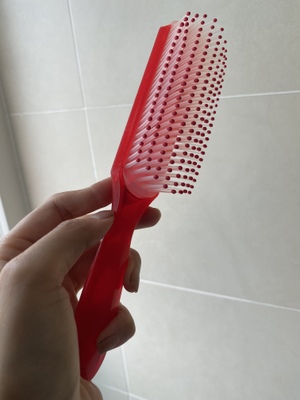 I bought from Daiso.
Do you normally use hair brush after shampoo?
I mean when you put the treatment on, you comb it
For example you buy some good treatment.
But why no good for me?
Coz not suitable for my hair?
Please try do that If you think about it.
This is simple enough.
Firstly you will rinse after shampoo then apply treatment.
After that comb your hair
Please wait few min after comb your hair.
I don't want to say please wait 5min.lol
This is my opinion.
Please try it:)
You can feel smooth your hair condition after this process.
Anyway,you have to try easy maintenance first.
From today please put your hair brush on your bathroom.
Actually my customer was already try it.
She said it was EXACTLY‼️
Please try it:)
See you soon
Aya