Japanese Hair salon in Singapore <Hair Salon MICHAELA in Singapore>
Temporary Closure Due To The Coronavirius★
Blog
ブログ
Temporary Closure Due To The Coronavirius★
Date : 08/04/2020 18:09
theme : News
staff : KENTA NAGATSUKA
To all our valuable customers
Thank you for your support always.
With the new coronavirus containment measures and directives announced by the Singapore government on 3 April 2020, Michaela will be closed temporarily from
Tuesday, 7 April 2020 – Mon, 4 May 2020
(inclusive).
We would be honored to welcome you back so you can enjoy a moment for yourself with one of our amazing stylists. Appointments are available from 5 May 2020. You can now book your next appointment online.
For further enquiries, you can consider sending us a WhatsApp message at 8139-3274.
Be healthy and safe. We will get through this together and see you soon.
Manager Kenta Nagatsuka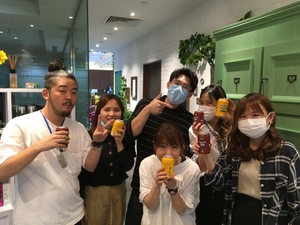 Manager Kenta Nagatsuka