Japanese Hair salon in Singapore <Hair Salon MICHAELA in Singapore>
I can change all by an everyday act
Blog
ブログ
I can change all by an everyday act
Date : 11/04/2020 11:45
theme : daily blog
staff : KOJI ENDO
新着用画像



Hi!!This is Endo from Hair Salon Tokyo Michaela.
Today blog I like to share with you what I doing
when salon don't have any customer.
I usually so busy at my working time!!
Thank you coming at Michaela everyone!!!!
But if I had free time very occasionally .
At the free time , I will doing practice about hair.
and I will read beauty magazine for myself.
What to do depends on the stylis.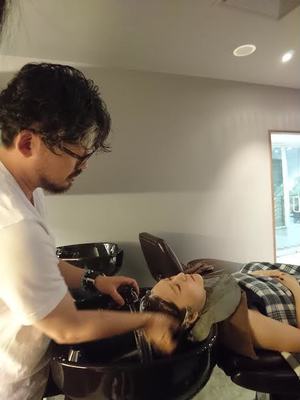 t️
This picture is my shampoo lesson.
To review shampoo that I usually no practice.
Everyday I consider
salons do not have any time to deliver a pleasant
feeling tocustomers other than shampoo.
Actually I feel basic things are most important things
Shampoo are basic things for hairdresser.
The guy who is poor a shampoo is poor at the cut!
I can't forget this word from my seniors.
We have good hair assistant in Michaela.
Because I don't do shampoo with customer ,usually
After all, I want you to make happy with our shampoo.
Of course I can shampoo for your hair when I have time
️
Thank you
ENDO KOJI