Japanese Hair salon in Singapore <Hair Salon MICHAELA in Singapore>
New Straight Hair Style | Before
Blog
ブログ
New Straight Hair Style | Before
Date : 06/06/2018 10:09
theme : Long hair style
staff : KENTA NAGATSUKA
Hello! I am a hair stylist
Kenta
at Hair Salon Tokyo MICHAELA at Reverside Point.
Today I am showing you a new hair style with before and after pics.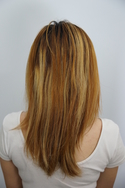 Hair quality, condition and face shape
Hair quality
: basically straight but little wavy
Hair condition
: heavy damage due to heavy breach color
This time she wants to keep this length so just trim her hair to along the head shape and created layers to back word long.
So, bottom can have weight and that makes brow-dry and hair styling be easiness.
Face shape: round shape, nose is small and round but eyes are sharpness.
I will create her hair style with long bangs to sweep to side and elegant look with high tone color.
What I suggested to her was ombre hair color (darker color on the top but blighter on the bottom) .
If you have any questions and concerns about hair, please feel free to ask me!!
About Japanese Hair Stylist
Kenta Nagatsuka
…..*…..*…..*…..*…..*…..*…..*…..* …..* …..*
We are looking for your visit at Hair Salon Tokyo MICHAELA!
About our
services
Online booking is available 24/7
…..*…..*…..*…..*…..*…..*…..*…..* …..* …..*