Japanese Hair salon in Singapore <Hair Salon MICHAELA in Singapore>
Blog
ブログ
Useful all-up hair style
Date : 28/05/2015 23:09
theme : Hair Arrangement
Model: Medium straight hair
Style 3 : Useful all-up hair style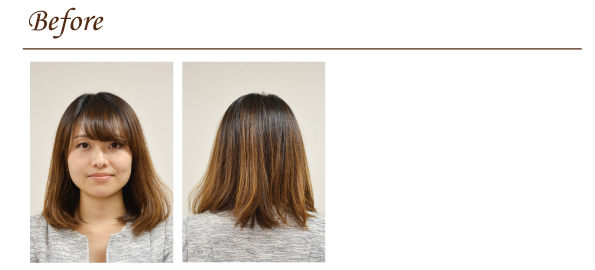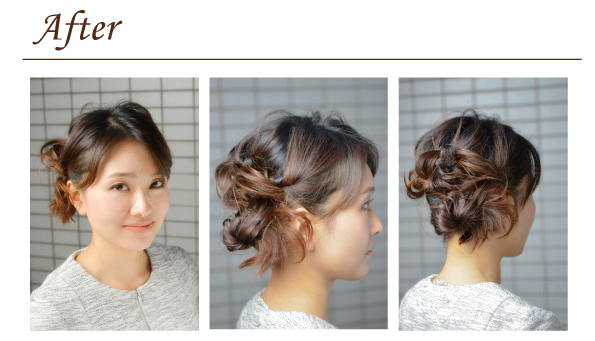 How to set up
①Part your hair into 3 sections. The first at the frond of crown the second at the back of the crown and the third at nape of your neck.
②Tie the third part close to your right ear.
③Separate the second part into two tails, braid them toward the right side by crossing your hair into the center and pin at the back of your head. Then texturize the braid by a teasing comb gently.
④Do the same thing as 3 for the first part of your hair. Make the end of the tail together.
⑤Twist the hair to right side which you tied at nape of your neck. Pin them roughly and texturize by using the comb.
Tease some part of your hair and then, your hair style becomes more natural.
Did you like our recommendations? Give it a try!
Please do not hesitate to ask any questions for your hair problem. We are pleased to help you and make your life easier!