Japanese Hair salon in Singapore <Hair Salon MICHAELA in Singapore>
Short straight bob hair style | After
Blog
ブログ
Short straight bob hair style | After
Date : 28/07/2018 12:00
theme : Short hair style
staff : KENTA NAGATSUKA
Hello! I am a hair stylist Kenta at Hair Salon Tokyo MICHAELA at Reverside Point.

In this blog post, I will write about hair style I actually created for a model with before and after photos.

I hope these posts will help your hair style and hair care at home.
After
straight bob hair style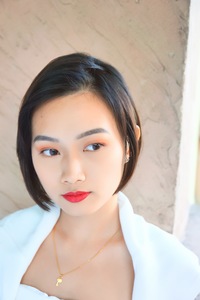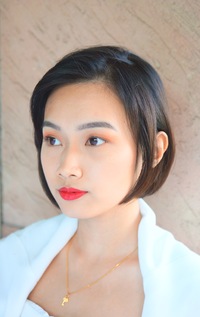 This is a graduation bob which hair length on the back is shorter than her chin.
And make it look cool with asymmetry hair length.
Hair tips will get soft if appropriate chemicals and lower temperature of hair iron are used for this treatment.
If you have a regular straight perm, hair will have less volume but this perm is not like this and look natural.
After wavy hair style
Before
If you have any questions and concerns about hair, please feel free to ask me!!

About Japanese Hair Stylist Kenta Nagatsuka

…..*…..*…..*…..*…..*…..*…..*…..* …..* …..*
We are looking for your visit at Hair Salon Tokyo MICHAELA!
About our services
Online booking is available 24/7
…..*…..*…..*…..*…..*…..*…..*…..* …..* …..*