Japanese Hair salon in Singapore <Hair Salon MICHAELA in Singapore>
Blog
ブログ
Date : 12/04/2020 17:19
theme : daily blog
staff : Clara
Hello, this is Clara, a receptionist in Hair Salon Tokyo MICHAELA.
Today's topic will be about what's a day like in MICHAELA as a receptionist.
In the morning, all the staff will gather for a briefing and announcements for the day's agenda. And also with the
recent step-up in precautionary measures for COVID-19
, we have temperature checks for all present staffs.
After the briefing, each of us will move on to start preparing the salon for opening, with general cleaning from the reception area to the salon floor.
Just about time for opening of the salon, the receptionist will be on standy at the counter to greet and receive our very first few customers for the day.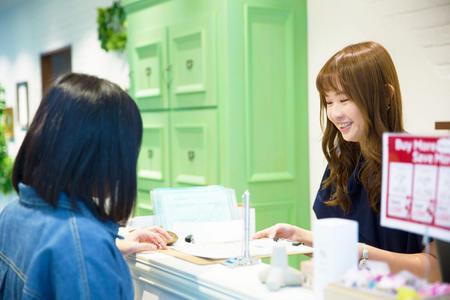 When the customers arrive, they will be guided to the seat of salon floor and served drinks.
For the time in between customers arrivals and payments throughout the day:
service sheets for the upcoming payment would be ready
Enquiries via SNS, Whatsapp will be replied
new reservations via phonecalls or from our online booking platform would taken
​​​​​​​stylists would be informed of any new updates from customers
both online and physical copy of the reservation schedule for the upcoming days or weeks would be checked and updated
​​​​​​​customer's service sheet for the next day would be prepared
The fun part comes in preparing birthday gifts for customers where we make handwritten birthday message cards for customers.

​​
During the last hour, evening cleanup would be the last duty to end the day.

Till next time!