Japanese Hair salon in Singapore <Hair Salon MICHAELA in Singapore>
Blog
ブログ
Date : 22/04/2020 14:17
theme : News
staff : AYA AHIKO
Dear My customers
How are you doing?
This is Aya from Hair salon Tokyo Michaela.
Our salon closing until 1 of Jun.
Now I'm work at home.
I means at desk work.
Someone asked me
「Do you cut for customer's hair at home?」
「No,I don't😹」
Firstly, I really look forward to start work, l thought will be start working at May .
The customer face floated first in the head when I heard the news is until 1st of Jun.
Of course each customers.
You know …my working motivation is about customers.
But now I have to do my best for customers.
This situation maybe is a chance.
I can spend this good time.
Because I can think a lot of more professional service for customers.
By the way I would like to meet with customers.
I really miss my lovely customers.
This time is important for us.
Coz we can think of FAMILY,FRIEND'S,BOYFRIEND and GIRlFRIEND.
I think you can't meet each person now.
Now very convenient to SMS.
You have to talk each person in the SMS.
I would think positive this time.
I hope you too.
Please see the blue sky out of the window If you have time.
You are Aya mania if you can imagine my face .
If you can't imagine my face…Don't forget my face😹
It's okay, please remember me sometimes.lol
You know ...I always remember of each customers.I don't say lie.
I let you know about it.
I always thinking all of you my lovely customer .
After this lock down , let's us meet again at salon.
Then let's talk about each other.
How many time you remember me.lol
How do you spend your time at home?etc
Please think positive and try hard.
I hope you have a good time everyday .Take care everyone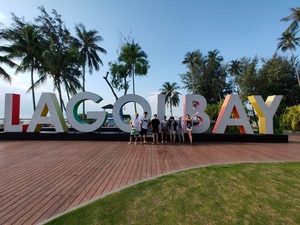 ps.please check my instagram too
(michaela_ayagram)
Aya
From Michaela hair salon
↓
Dear Valued Customers,
In combat for the COVID-19, the Circuit breaker phase started from 7 April, 2020 to 4 May, 2020 and on the 21 April, an announcement of the extension of the circuit breaker until 1 June was made. In support for the circuit breaker for the initial phase, MICHAELA has made the decision to close despite being categorized under the essential services. Currently, under the new measures, we will be extending our closure till 1st June and resume on the 2nd June.
Online bookings for the 2nd June will be available from 1st May onwards. Kindly refrain from contacting the salon at 65380263 and contact us via WhatsApp at 81393274 instead.
Please do note that in the event of another extension of the circuit breaker; kindly do cooperate with us in contact with regards for changes to pre-existing appointments made. We thank you for your understanding and cooperation.
The management team of Hair Salon Tokyo MICHAELA