Japanese Hair salon in Singapore <Hair Salon MICHAELA in Singapore>
Blog
ブログ
Date : 08/04/2020 16:39
theme : Hair product recommendation
staff : Satoko Enomoto
Hello everyone. This is
Satoko★
. I'm hair stylist from Tokyo Michaela.
How's everything??
​​​​​​Recently the days have been getting hot noticeably. Furthermore we have to wear a mask when we go outside.
With the face covered except for the eyes. Certainly without a doubt the need to put on makeup isn't there anymore.
But still, not forgetting how beauty makes us feel. Let's do our best together by embracing our femininety even more so.
So I will be going to introduce the glitter or sparkle eye shadow s.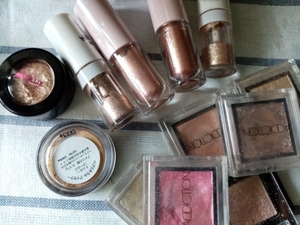 Create a one point look on the eyes easily.
These are bright eye shadows, that's why it is OK if your makeup is going to come off even when you sweat.
Don't mind if it fade out, it still look good.
I highly recommend it, even if you are going out for a short period of time.
When I was in Japan, I applied the eye shadow repeatedly, using two or three colors.
But here in Singapore, they do not much the temperature differences.
All the layering seems to make the heat from the weather more apparent as they fade down to a single tone.
​​​​​​
So if you want to use two or three shades of color. choose those similar to that of the base color. Or alternatively just bright pink alone. Can be a super cute look.
You must try it!!
​​​​​​
​​​Please take care of yourself. Have a good days.
😊
Satoko★
Date : 08/04/2020 15:41
theme : Hair product recommendation
staff : KOJI ENDO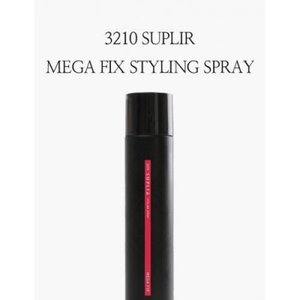 Hi! This is
Endo
from Hair Salon Tokyo MICHAELA
Today l'm going to introduce a product named: HOYU Miniere Styling Spray Megafix.
"Strongly hold the moment you aim"
that's what it cleartly stated on the bottle Personally,
I think that it's an essentiol item in our life's as it can
hold our hair in the desired style we want everyday.
What I usually tell my customer is that this product
right here that l've sprayed on hair in the morning
keeps my hair in place all the way till I get home! Isn't amazing?
Most of the styling product is most likely not very long
lasting due to the humidity of Singapore.
During my time in Singapore all these while, I've taken
notice that many of you are experiencing the difficulties of keep your hair style in shape. I hope my customers will
always beautiful and cool with their hair at all times.
Therefore I strongly recommend this product for a
good cause as it will enlighten your everyday life!
Did you get excited already? Imagining yourself to look "perfect" as you head out. Can't wait to tell you guys
more about this product already!
If you need more information, please do not hesitate
to ask when you visit our salon next time!
ENDO KOJI
Date : 08/04/2020 15:11
theme : How to care your hair
staff : AYA AHIKO
Hi,Everyone.
This is Michaela hair salon Aya.
Thank you for long waiting.lol
Its had been very very long since i written an english blog.
But for those who were already aware!
I've been posting my blog entries daily in japanese too! Hope you like it.
Anyway ,Today I will recommend you how to do hair care.
That's for sure.You will be get smooth hair.
Can you imagine about it?
3.
2.
1.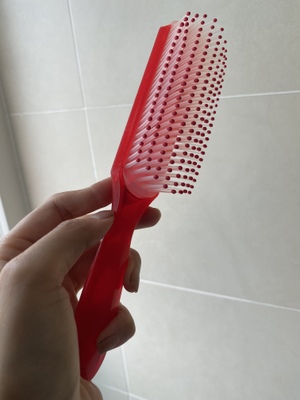 I bought from Daiso.
Do you normally use hair brush after shampoo?
I mean when you put the treatment on, you comb it
For example you buy some good treatment.
But why no good for me?
Coz not suitable for my hair?
Please try do that If you think about it.
This is simple enough.
Firstly you will rinse after shampoo then apply treatment.
After that comb your hair
Please wait few min after comb your hair.
I don't want to say please wait 5min.lol
This is my opinion.
Please try it:)
You can feel smooth your hair condition after this process.
Anyway,you have to try easy maintenance first.
From today please put your hair brush on your bathroom.
Actually my customer was already try it.
She said it was EXACTLY‼️
Please try it:)
See you soon
Aya