Japanese Hair salon in Singapore <Hair Salon MICHAELA in Singapore>
Blog
ブログ
Date : 28/05/2015 23:09
theme : Hair Arrangement
Model: Medium straight hair
Style 3 : Useful all-up hair style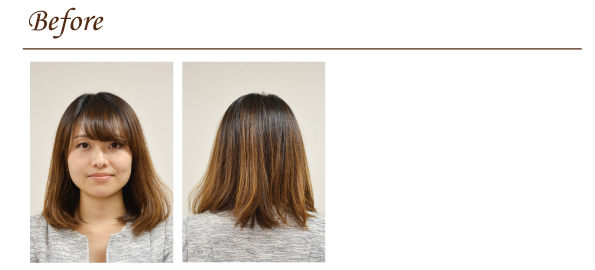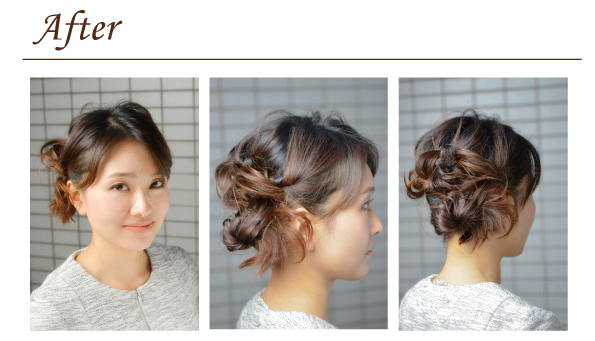 How to set up
①Part your hair into 3 sections. The first at the frond of crown the second at the back of the crown and the third at nape of your neck.
②Tie the third part close to your right ear.
③Separate the second part into two tails, braid them toward the right side by crossing your hair into the center and pin at the back of your head. Then texturize the braid by a teasing comb gently.
④Do the same thing as 3 for the first part of your hair. Make the end of the tail together.
⑤Twist the hair to right side which you tied at nape of your neck. Pin them roughly and texturize by using the comb.
Tease some part of your hair and then, your hair style becomes more natural.
Did you like our recommendations? Give it a try!
Please do not hesitate to ask any questions for your hair problem. We are pleased to help you and make your life easier!
Date : 28/05/2015 23:07
theme : Hair Arrangement
Model: Long and Permed hair (Perm almost gone)
Style 2 : Simple half-up hair style for office and daily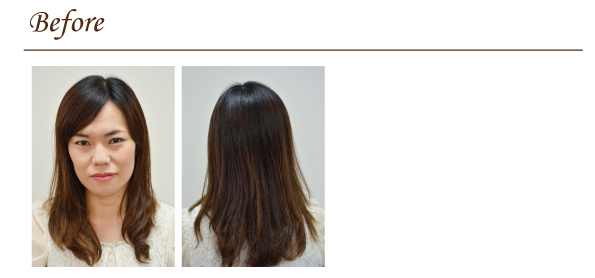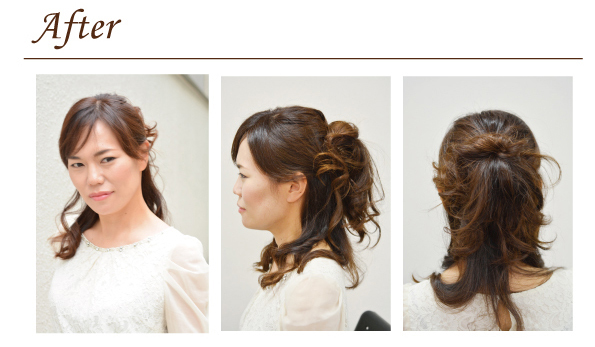 How to set up
①Make some loose curl with a hair iron. Tie your hair just above the ear.
②Cover the elastic with some hair from your tail, twist and pin them around the base.
Don't tuck in them tightly and leave your hair ends roughly.
③Tease gently the crown of your head with a teasing comb and Make volume on the top.
When you tease your hair, be sure to hold around the tied part by your other hand.
That's the point to finish your hair style so nice!
Date : 28/05/2015 23:06
theme : Hair Arrangement
In Japan, rainy season will soon come and many people will start having some hair problems, that their hair refuse to behave and stay in style.
We know many people in Singapore also may feeling stress by the humid conditions.
So today we would like to recommend you some hair styles that will make it easier to manage your hair and look good in rainy days!
Model: Medium hair
Style 1 : Trendy BOB Style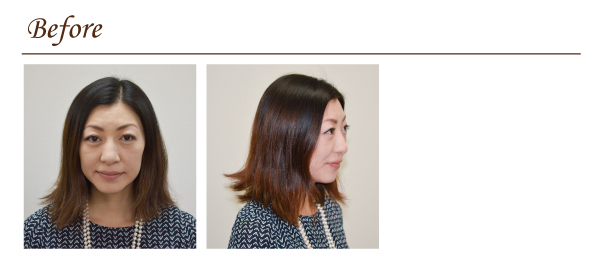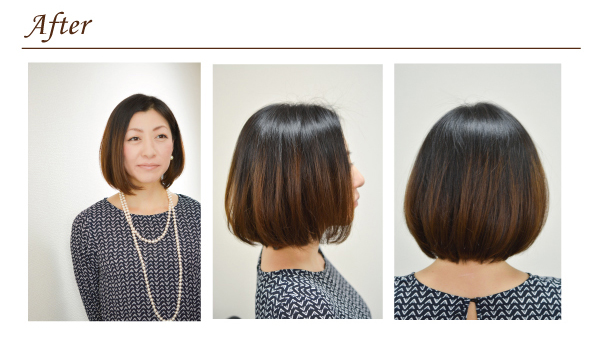 This hair style makes your neck look slim and beautiful.
It is nice to set up both straight and curl.
This haircut would complement all face shapes and hair type.
Why don't you try it?