Japanese Hair salon in Singapore <Hair Salon MICHAELA in Singapore>
Blog
ブログ
Date : 30/04/2020 18:19
theme : Perm hair style
staff : KENTA NAGATSUKA
Hello! I've been a hair stylist in Hair Salon Tokyo MICHAELA from it was born and people call me Kenta .
In this blog entry, I will write about a hair style at I've customized for our very own regular customer.
There will be photos before for all y'all reference just in case anyone of you wants to have that design as well!
I sincerely hope these blog entries will help with you in talking care of your hair!
After doing MICHAELA Signature perm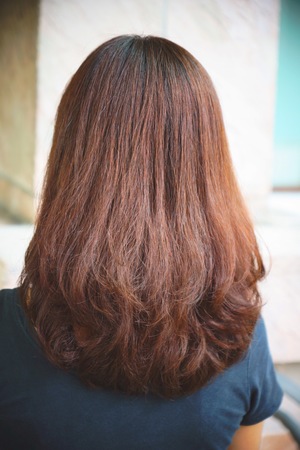 Before condition shows the waves of her hair



​​​​​​​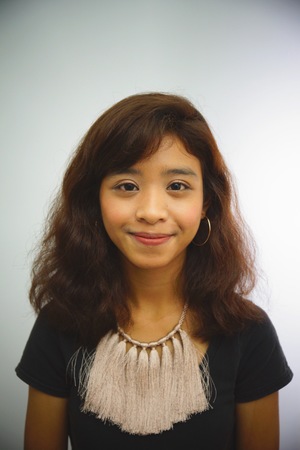 The procedures are firstly, to straighten the hair with Soft rebonding, after that to make the curls at the ends.

It takes longer time compared to normal perm, it takes around 3 to 4 hours.
However it's worth trying I believe if who have wavy or frizzy hair are not easy to maintain.

It's combined with our exclusive treatment as well.

It lasts for around 4 months, the curls are still okay after passing the few months but roots of the hair will grow so we need to straighten the hair again.
Date : 30/04/2020 16:57
theme : How to care your hair
staff : Satoko Enomoto
Hello everyone. This is
Satoko
from Tokyo Michaela hairsalon.
Today there was a big rain and loud thunders.
Yesterday night I watched a live video on YouTube,but I did not sense the lightning at all, and jut like that, the thunderstorm was incredible.
With such a weather going on, I lost the mood to go shop anymore. But it was just right in the moment. Although l have told myself I want to move my body. But now my head and eyes are going to explode due to the reason that I use them so much every day.
So with that, l want to take a rest except the body. Actually my body still has some leftover energy, so I have trouble falling asleep.
For that reason I try to do yoga or stretch before going to bed as much as possible.
Sometimes, on a day off, I begin it from morning or during the day. Then I sweat a lot as if after hot yoga.
So that's why I have to take a shower many times, and also I should dry my hair each time. I can't be bothered to do it and also the hair is easy to dry in this country with the hot weather.
But hold on!! The hair will therefore receive a big amount of damage.
​​​​​​
Like this picture, after washing the hair the cuticle has opened like a pot lid.
For that if left in this state some problems will occur.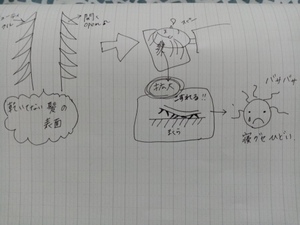 After washing the hair, if you don't use a dryer to just let it naturally air dry, the water balance in the hair will be uneven. If it become so, the cuticle will still be left open,making it easy for the hair to become frizzy and look rough, dull or not shiny.
And furthermore also with the friction from pillowcase, the cuticle gets removed from the surface on the hair.
Which is also easy to get an out of shape bedhead. Furthermore it become difficult to fix as well.
Afterwards it is only damaging for the hair.
Drying the hair properly is necessary to improve the condition of the hair surface.
The main point of the cuticle is whether it is opened or closed.
Closing the cuticle makes the surface smooth, shiny and strong.
Most of the water stays inside of the hair and makes it feel spongy.
In this state if your hair gets a bedhead in the morning, you will be able to fix it easily.
When you come to the salon, how do you feel after the blow dry?
The hair might get a glossy, smooth and shiny look.
We stylists always dry and blow the hair every time.
So it is important to make the hair beautiful and put the cuticle in order.
Therefore let's do our best together!!
See you!!
Satoko
​​​​​​
Date : 30/04/2020 11:08
theme : How to care your hair
staff : Carol
Good morning everyone, I 'm Carol from Hair Salon Tokyo Michaela. Today I am very happy to continue to share what I know with you. What I want to share here today is related to our scalp. Because we do not pay too much attention to our scalp, some people may think that hair is more important, but in fact scalp is the most important thing for us. Do you have these problems, that is, when you have itchy scalp, do you get used to scratching with your nails?
​​​​​​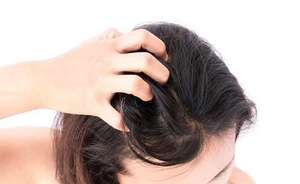 When you are not used to seeing two or three white hairs on your hair, will you pull it?
​​​​​​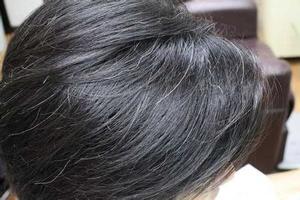 In fact, these actions will cause our scalp to be bad. Ok, let me explain to you what problems will be caused and how to solve them. If you often use your nails to scratch your scalp, it may cause our scalp to burst blood vessels, because our scalp is thinner than our facial skin, so if you scratch your face like this, will it also cause harm.
​​​​​​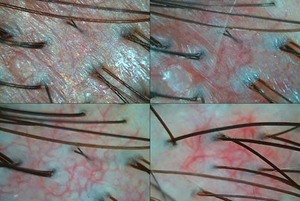 So when your scalp is itchy, just rub it with your fingers. In addition, if you often use your hand to pull out your hair, it will cause less and less hair in the future, because a hair follicle opening of the scalp will actually produce a minimum of 3 hairs, and then it can only produce more than 20 times in the same place, so when If you want to pull out, it is still recommended to use scissors to cut or just dye your hair.
Thank you.